A Magical Night in New Orleans-is our largest fundraiser and will be held February 3rd, 2018 at the Clarion Inn Ballroom. We host a dinner, silent and live auction and a dance with live music. Students are required to sell at least 10 raffle tickets per family.
Raffle tickets are $10 each for ONE chance to win a $2,500 vacation voucher to be used to go anywhere. Arrangements will be made through Sunflower Travel Agency.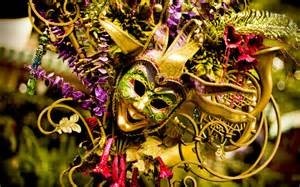 Sponsors so far for the 2018 event:
Garden City Veterinary Clinic-Dr. Tuller
St. Catherine Hospital
American Implement
Fry Eye Associates
Western Steel & Automation
Garden City Farm Equipment
Plaza Medical
Commerce Bank
El Remedio
OtterBox
Keller Leopold
Main & Palmer Family Dentistry
Unger's Heating & Air
River Runners of Colorado
First National Bank
J&M Paint
Golden Plains Credit Union
Pat's Steamway
Western Motor
Poky Feeders
Premier Housing, Inc.
Sign Source, LLC
Underground Specialists, Inc.
GC COOP
Matt & Kris Reimer
Tim & Tammy Roth
Keller & Miller
Mesa Plumbing
Black Hills
Raffle tickets go on sale Dec. 5th.

Students will be selling them or you can purchase from the school office.
Dinner/event tickets also go on sale on Dec. 5th-these can only be purchased in the school office from Dec. 5th-January 26th.
Tickets are $25 for a single
$45 for a couple
$350 for a reserved table of 8
(preferential seating.
If you would like to make a donation to the fundraiser, please call the school at 276-2241. See below for information.
Thank you.
Event is dress casual and must be 21 years of age to attend. Tickets must be purchased before the 26th of January.
Some of the items that will be available to bid on are:
A Traeger Grill, 4 tickets to go white water rafting in Colorado, 2 Jeff Dunham tickets with a free night stay at the Hampton Inn Dodge City, homemade blankets, a pizza a month for a year from Pizza Hut, a summer of lawn mowing, Herb's cookies and turnovers, artwork, a Vera Bradly purse, a wide variety of themed silent auction baskets plus so much more. Something new this year is a Wine Pull, top prize is a bottle of wine work $100 or more.