If you would like to sponsor our event please call the school and ask for Lori.
620-276-2241
or you can email Lori at
lnieman@gckschools.com
A Magical Night in New Orleans
Save the date;

Feb. 8th ,2020
Event Tickets go on sale Dec. 16th
Get your event tickets in the school office. Tickets must be purchased by February 3rd. (Must be 21 to attend).
$25 PER PERSON OR A RESERVED TABLE OF 8 FOR $250.
Raffle tickets go on sale Dec. 16th-you can buy through any St. Mary student or in the school office.
Raffle tickets are $10 each- prizes are a $2,000 vacation voucher and 2 cash prizes: $500 and $200.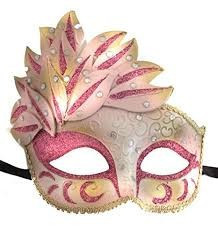 Thank you to our 2020 sponsors:
-St. Catherine Hospital
-Golden Plains Credit Union
-Western Steel & Automation
-Tatro Plumbing
-J&M Paint & Decorating Center
-American Implement
-Commerce Bank
-Fry Eye Associates & Fry Eye Surgery Center
-Keller Leopold Insurance
-Burtis Motor Company
-American Implement

-Caro Electric
-Garden City CO-OP
-Joe Amos Contruction
-Pat's Steamway
-Alliance Irrigation