St. Mary School is a Box Tops School. We have classroom contest to see who can collect the most each year. That class gets a party at the end of the year. The school gets 10 cents for every Box Top collected.
School Mission
We share in the mission of our parish to educate the whole child, to serve, and to grow with God in accordance with the teachings of the Roman Catholic Church.
If you would like to make your tuition payment online-click on the St. Mary Church link and go to "make a donation online" find the school tuition box and pay there. Lunch accounts must be paid in the school office. Thank you.
Collection sheets are for regular Box Tops, please send BONUS ones in seperately. Thank you.
Now earning money is easier then ever, all you have to do is scan your recipt within 14 days and the school earns cash. See the above button "scan Box Tops" to see how to get started.
Celebrating 100 days of school in style.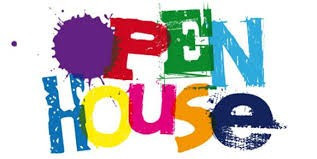 Attention to all parents! Are you looking for a place to send your child for school next year? Why not consider St. Mary Catholic School?
We will be hosting an
OPEN HOUSE on March 12th from 5:30-6:30 pm. This is to open to all new families wanting to see what St. Mary has to offer their family for the education of their children. We have 3 year old Pre-school through the 6th grade. All denominations are welcome. Stop by on March 12th, we look forward to meeting you.